Have you identified a WEEE compliance flaw for your company and want to make the case to management, colleagues and others? Then this article is for you!
Read this and you will find useful arguments and challenging points of view that will enable you to discuss these issues further with internal stakeholders.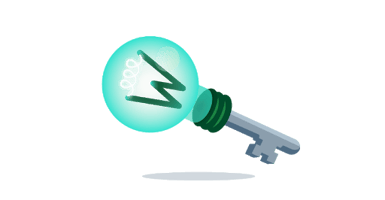 Compliance management : context
Nowadays, businesses have to deal with an array of binding legal obligations from the corporate, social, fiscal and financial domains as well as in relation to products and end-of-life. Compliance management is tough and complex to monitor, establish and maintain since it usually involves expertise and competencies across a range of functions.
When it comes to management of end-of-life compliance or stewardship programs, the responsible party or department can vary widely according to businesses organization and compliance area: Quality manager or director, compliance department, CSR department, legal manager, product division, engineering team, environmental division, sustainability division, supply chain, logistics, etc.
Prior to involving colleagues or management, one first needs to understand WEEE obligations, to whom they apply and finally the steps and/or pathway to compliance: read - understand - identify - check compliance solutions.
There are several grounds for discussing the issue with internal stakeholders:
Raising awareness of a potential compliance flaw at company level,
Persuading colleagues involved about the importance of compliance,
Supporting colleagues who have raised issues and providing them with compliance solutions,
Raising a budget for managing compliance so as to enhance a compliance plan,
Making the case to management and explaining the pros and cons.
You will need to be ready to deploy your powers of persuasion as compliance is frequently identified as a barrier to business but WEEElogic has outlined some of the key elements for you below...

Present potential risks then highlight solutions
"The market requires it"
Some purchasing or procurement departments then try to transfer company responsibilities or compliance tasks on to their providers, notably during the Request for Quotation or contracting phases, even when the actual duty is upon them.
Increasingly, WEEE, battery or packaging compliance is being picked up under Requests for Information (RFI), Requests for Quotations (RFQ), tendering processes, commercial contract clauses, etc.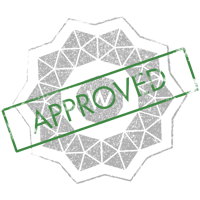 In some cases, competitors may already be compliant or offer to manage compliance so that on a strategic and competition level, this becomes a market differentiator.
In Europe, more and more re-sellers, retailers and distributors require their foreign business providers to manage compliance on their behalf.
Those that take on the task might, for example, decide to do so across the entire country instead of just for the specified clients. Undertaking compliance voluntarily enables you to not only secure compliance but also brand image, ensuring products are covered accordingly. It also avoids a reliance on clients who might simply decide unilaterally not to do it.
Providing loyalty programs: take-back and recycling services
WEEE compliance is about establishing registration then regular reporting. It brings the implication of financing (pre-paid or upon request) and obliges companies to provide appropriate take-back and recycling solutions to professional or consumer end users.
Initially, the obligations involved tend to be time-consuming, nevertheless, from constraint arises opportunity!
Legal requirements oblige companies to make available take back and recycling solutions for consumers or professional end users, regardless of whether the company has a direct connection with the end use.
Indeed, it is an opportunity to enrich loyalty programs and gain a better understanding of clients' replacement programs. As such, it also represents a new way of being updated by clients on their hardware, infrastructure or tendering processes.
If you provide new products to a client, e.g. air conditioning, laptops, smartphone, printers, servers, the client can request that you replace his old equipment as part of the service: your company MUST then provide a take back and recycling service even if the old devices are from a competitor.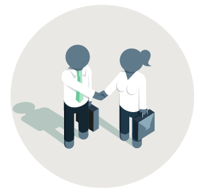 WEEE compliance is mandatory
A lack of compliance usually engenders financial penalties from the authorities as well as poor reputation. The actual fines differ from one country to the next.
Moreover, compliance failure has tended to motivate the authorities to conduct repeated company checks over the years and it can never be good to be identified as a free rider!
Obligations are analysed and identified by country, as market access strategies do not always generate compliance obligations. The first entity that invoices Electrical and Electronic Equipment to a client in a country is legally obliged to comply with the WEEE legal requirement in place in that country.
It is not possible to simply skip compliance obligations. Legally speaking, you shall comply or stop selling until compliance is organized. This is why containers are stopped from time to time at customs or by police and controllers when it becomes clear that products or companies are not compliant.
Such controls can be organized randomly but also depends on market players, and authorities running audits and controls to reduce the number of" free riders".
The responsibility stands on the shoulders of management in the event of compliance failure or loopholes identified by the authorities or bodies acting on their behalf.
According to legal requirements, the company shall guarantee:
Registration with the authorities,
Frequent reporting,
Communication with end users (professionals and households) even where distribution is indirect,
Financing,
Availability of take-back and recycling services so as to contribute to collection, recycling and recovery targets,
Reporting on take-back and recycling activities.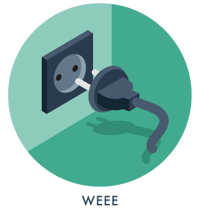 It is obvious that companies should embrace circular economy principles as well as ethic al codes with a view to managing their corporate social responsibility and sustainability strategies.
As for the RoHS directive requiring the Reduction of Hazardous Substances within Electrical and Electronic Equipment and components, WEEE obligations are in place to manage waste arising from either consumer end users at municipal sites, retailers and distributors, or companies, administration and business end users.
Follow the trend: Europe as a stepping stone
The WEEE directive was first introduced in Europe. Since then, Canada, certain US states, Australia, New Zealand, China, some South American countries, a number of African countries and a few others besides have introduced similar or equivalent legal frameworks or have readied themselves to implement legislation.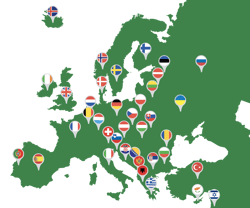 As a matter of consequence, it is a sense of history that propels business players to endorse responsibility and comply with legal requirements. It also becomes a matter of differentiation and integrity to verify provider compliance.
The principles of the circular economy have started to influence product design and distribution as well as re-use, spare parts harvesting, re-marketing and recycling.
We are exploring the beginning of a new era and companies that are ready to evolve naturally will have to get to grips with compliance as part of their core competencies, duties and innovations.
In Europe, compliance obligations have driven companies like WEEElogic to develop compliance and recycling hub solutions in order to reduce the burden and facilitate compliance, oversight and outcomes whilst also addressing specific duties such as reporting, central payments to tiers and support during the registration and contracting phases as well as with the actual take-back and recycling operations.
Europe has taken the lead on legal obligations but has also generated innovations to facilitate compliance management.
Those responsible for WEEE compliance often run into difficulties when it comes to analysing and understanding compliance obligations as well as when they try to involve colleagues and management.
Decision-makers are generally driven by business interest. The challenge is to demonstrate compliance obligations and solutions to stakeholders and then to persuade them of the need for solutions. This is best accomplished by minimising lengthy description of compliance obligations and focussing rather on the solutions and the risks.
Decision makers love making decisions. They tend to dislike going into the details, as their role is to think forward not back.
We need to adjust the approach to make sure they understand that compliance is mandatory, risks are based on market perception and that solutions DO exist to reduce the compliance burden.
Romain Letenneur