What is the packaging directive?

A European legal text dating from 20th December 1994 that requires European member states to assure in their respective markets:
the collection, treatment, recycling and recovery of packaging waste
the reduction of hazardous substances contained in new packaging
that the public are properly informed about the correct methods for disposal of packaging

that associated activities are properly financed

fulfilment of the targets defined under the directive.
The text of the directive requires member states to adopt measures that will enable them to achieve specified outcomes and to level the playing field in Europe, embracing the freedom of movement for goods.
The packaging directive expects member states to implement metrics for measuring recycling and recovery performance. Additionally, the directive seeks to reduce the presence of heavy metals in packaging as well as to reduce the dissemination of packaging material into the environment in general.
Member states are required to ensure targets are met, such as sign-up to national programmes, extended producer responsibility schemes and alternative economic instruments in order to limit as far as possible the generation of packaging waste. It should be said that most member states already use extended producer responsibility schemes to organize compliance and fair financing of collection and recycling operations.
Dedicated waste packaging compliance schemes have been created to help obligated businesses manage their obligations in each country. Sometimes there are several schemes in place, sometimes it is a straightforward monopoly.
What does the term 'packaging' encompass under the packaging directive?

Packaging* means, "all products made of any material of any nature to be used for the containment, protection, handling, delivery and presentation of goods…"
According to the definition within the directive, packaging consists of:
Sales packaging or primary packaging

: packaging associated with a sales unit to the end user

Grouped packaging or secondary packaging:

packaging that groups together at point of purchase a certain number of sales units whether sold in that form to the end user or serving exclusively as a means to replenish shelves at point of sale; it can be removed from the product without compromising its features

Transport or tertiary packaging

: packaging conceived of to facilitate handling and transport. Exception: road, rail, ship and air containers.
Examples of packaging:
Smartphone packaging/container boxes (with different materials), TV set container boxes, scooter packaging, sweet boxes, plastic overwrap of CD or vinyl, sterile barrier systems (to preserve sterility of a product), beverage system capsules left empty after use, clothes hangers sold with clothing items, sandwich bags, aluminium foil, plastic wrap, disposable plates and cups, labels hung directly on or attached to a product, staples, plastic sleeves, device for measuring dosage which forms part of the container closure for detergents...
Examples of non-packaging:
Some elements are not considered as packaging: tool boxes, tea bags, wax layer around cheese, CD/DVD cases (sold with CD/DVD inside), wrapping paper (sold separately), cake doilies sold without cake, disposable cutlery, RFID (radio frequency identification tags), etc.
Recovery and recycling
The packaging directive paved the way for an improvement over several years in the recycling and recovery performance of member states on their global territory.
The recycling and recovery targets are available under the Directive text in Article 6. These targets are addressed to the member states and reviewed regularly.
The directive expects Member states to encourage the use of recycled packaging materials in new packaging.
Who needs to comply with the packaging directive?
Who takes responsibility for packaging compliance ?**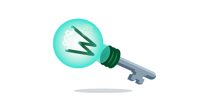 In each EU country, the authorities have a similar method of identifying which company is responsible for managing packaging compliance. In practice, it will usually be the first entity that places the packaging on the market, i.e. the first "making available on the market" (by the manufacturer, importer, distance seller, etc.).
Making [material] available on the market is defined as "any supply of a product for distribution, consumption, or use on the market in the course of a commercial activity, whether in return for payment or free of charge".
Therefore:
where a company established in a given country is placing goods on the market in that same country, those goods and their packaging must comply with the waste packaging directive through contracting with an in-country waste packaging compliance scheme
a company established in a foreign country selling goods and their packaging into another country (distance sales) may have to comply in the country of destination

in some countries, only companies registered in that country can contract with a packaging compliance scheme
Obligated companies need to first contract with appropriate waste packaging compliance organizations. In accordance with contractual provisions, they will then need to report on packaging quantities, types and weights placed on the market for the previous period (whether monthly, quarterly, half-yearly or once a year). Based on that data submission, the scheme then invoices the company and once payment is captured, the company is considered to be compliant.
Reporting obligations
Most products sold in our markets nowadays have packaging. It can be made of a single material or can be composed of different components or materials.
A smartphone can be packed in a cardboard box with paper, plastic layers, potentially group packaged in glass with some plastic overwrap.
A fridge might be packaged using a plastic overwrap with polystyrene and cardboard.
A USB stick could be packed in cardboard with paper and expanding foam to hold it in place
Packaging compliance reporting should address the entirety of the packaging elements.
Information for users of packaging
The obligated company must ensure proper labelling on the products as well as packaging information so that the necessary information is made available to consumers, in particular:
the return collection and recycling schemes available for holders of waste packaging holders

the sorting role of the consumer, viz. sorting packaging waste from remaining waste

marking items so as to facilitate recognition of waste packaging labels and sorting instructions.
*: Article 3 of Directive 94/62/EC (consolidated version)
**: Article R1(1) of Annex I to Decision No 768/2008/EC of the European Parliament and of the Council.
Romain Letenneur